Have You Got What It Take To Be A Referee?
15th August 2013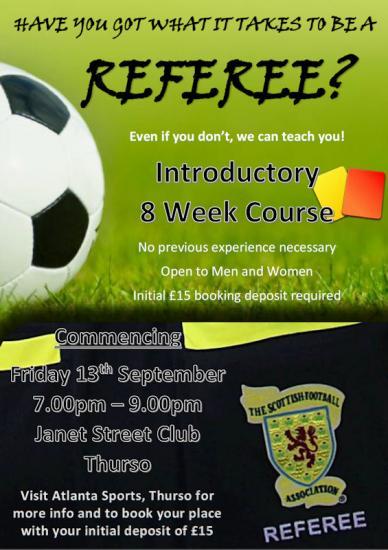 One of the most important people on a football pitch is the referee.

Have you ever thought about being involve in foootball as a referee but found that is hard to get qualified?

Well here is your chance in Caithness.

With no experience required both ladies and men can get the training and qualify as a referee to get involved in football locally or perhaps other levels later on.

Check it out.